The event: 140.6INN
Tradeinn International Triathlon was born in mid-2020 as an ambitious project with a very clear objective: to give the opportunity to more than 7 million Tradeinn customers to enjoy what they love in the best place in the world for it: The province of Girona and especially the Costa Brava.
After the success of the first two editions and the achievement of the 3rd edition with the first Multi-Event in Road and Gravel Triathlon in the world, with a total of 4 races and more than 1,400 participants.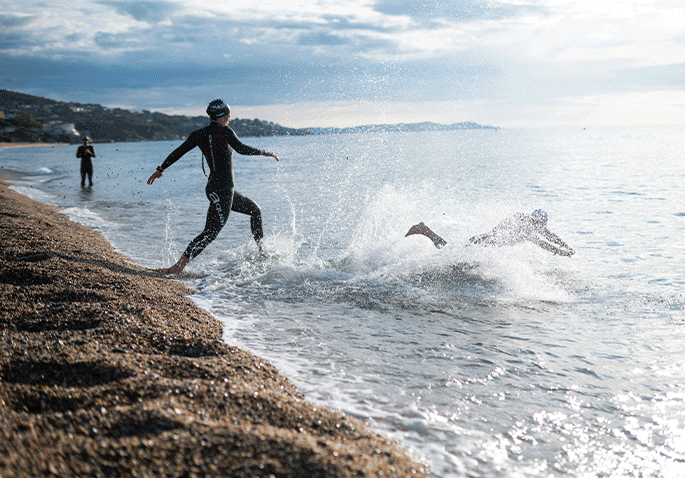 The environment: Girona
The province of Girona, where the best professional triathletes in the world train and live, is the ideal environment for the practice of any outdoor sport. Its quiet and varied roads, its landscapes, its endless paths for running or hiking and the calm waters of the Mediterranean are waiting to welcome you in your challenge.
About us: Tradeinn
Tradeinn is the international ecommerce specialist in sport with the best brands in the world. It is undoubtedly the benchmark portal for triathlon lovers. Our location in the province of Girona, our logistics capabilities and our passion for sport encouraged us to venture into this unprecedented project.